01 / 07 / 2017
Dominican republic is wonderful as well in low season! We recomend you to take advantage of special hotel offers during the summer and autumn.
10 / 01 / 2010
We have launched a new website for our customers. Replaced the old, already inadequate pages. We believe that the new presentation, you will serve well.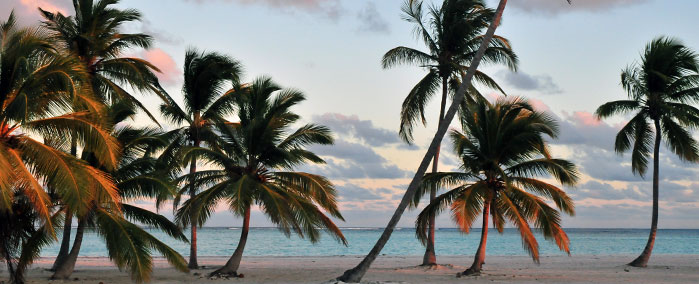 About us
CARIBISSIMO Tour Operator is a solid, fully licensed company for Incoming tourist service which is committed already since 2003 to offering you only the best quality services in Dominican Republic.
Our promotion of Dominican Republic in Czech Republic:
Varios documentaries and newspapers`articles in the Czech media – Newspaper "Tyden", magazines "Travellife", "Sirius", "Potapeni"
Co-operation in special series regarding the Dominican Republic with the production studio "Febio"
Organization and participation in the movie "The danse of blue angels", documentary about the hunchbacked whales for BBC Channel - Director Steva L. Lichtaga
Publishing of 2010 Calendar with images of Dominican Republic
Recording CDs with typical Dominican music
Copyright © 2009 CARIBISSIMO S.A., Tour Operator. All rights reserved. | Created by
Studio Everyday